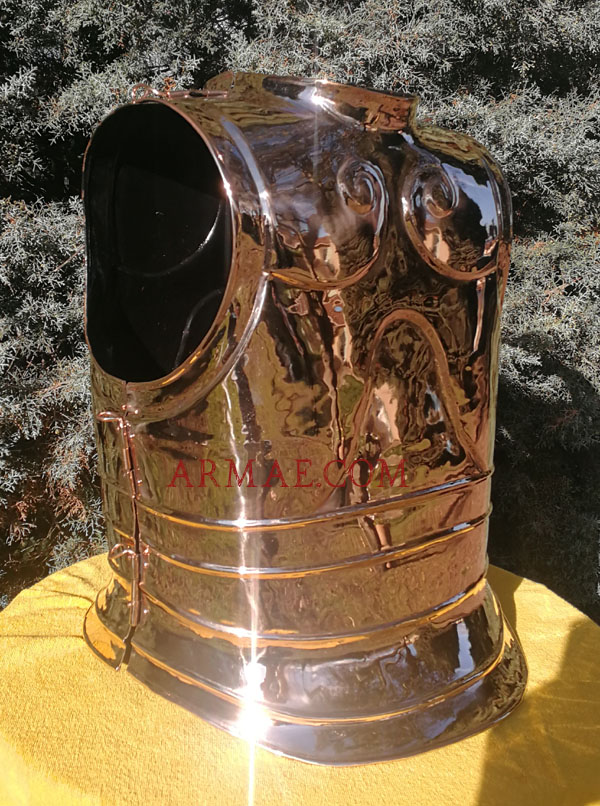 Description
Typical of the archaic period, with its bell shape and the stylized patterns for the muscles of the hoplite. Fitting for 6th and 45th cent BC reenactment.

Made of two brass halves, fixed togetherwith hinges and pins.

Chest perimeter 100cm (38cm wide, 26cm thick under the arms. Total heigth 62cm. Neck opening 15cmfrom left to right, 22cm from back to front. Arm opening 26cm high. Made of Bronze, 1mm thick.

Only on special order.