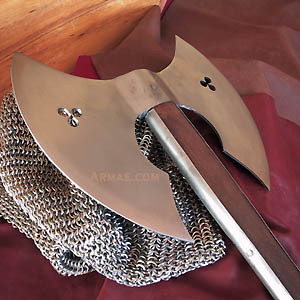 Description
The shaft's length immediately tell us it is an infantry weapon. The openings in the blades are here to gain on weight, whereas the plates on the shaft show one may parry with such a weapon.

Shaft's length 80cm, tempered steel blade 33x28cm. EEC made.
×
All these weapons have steel blades, but are not intended for fencing, unless otherwise specified.