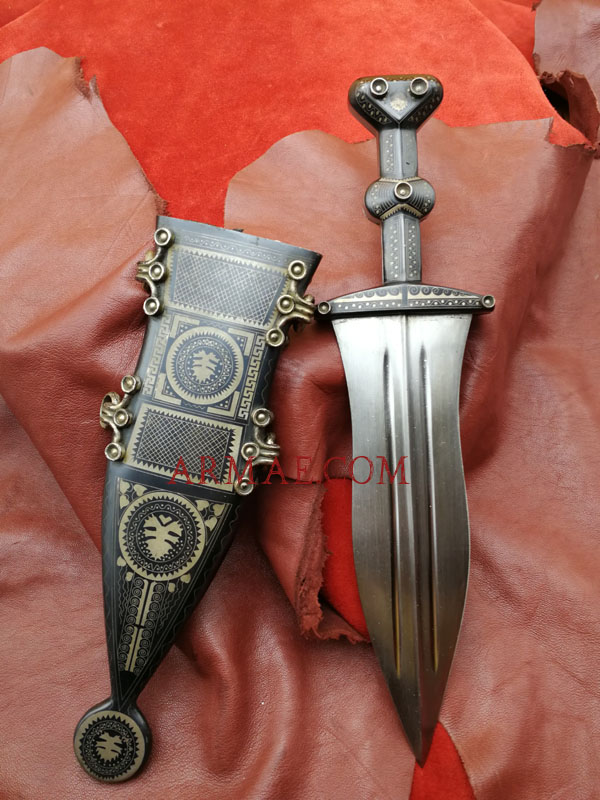 Description
Modern copy of the Oberammergau Pugio. Only a few pieces of this one were made, around 2005. This one was never used in reenactment, and had a quite career in a word and daggers collection for 15 years.

Blade made of tempered steel, slightly sharpened. Steel engreaved scabard, with a wooden piece inside to sheat the weapond. 35cm long in the scabbard, 32cm long pugio, 21cm for the blade. Weight 500g.
×
All these weapons have steel or bronze blades, but are not intended for fencing, unless otherwise specified.