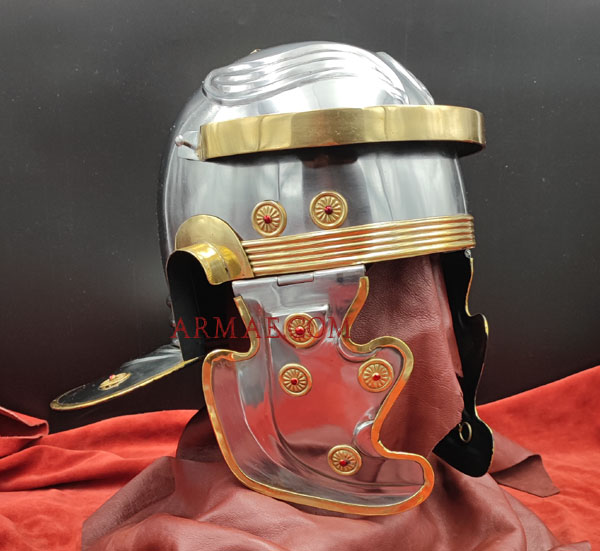 Description
The original helmet was discovered in the Rhine river, near Weisenau. Sadly, it was destructed during WW2. It was considered as the most interesting imperial gallic helmet, originally decorated with silvered parts, and enamel.

Our reproduction comes with its crest holder, adapted to the fixing piece of the helmet.

Iron with brass decorative brackets. Side to side 18cm, front to back 22cm.
×
All the helmets - unless otherwise specified - come without internal padding.