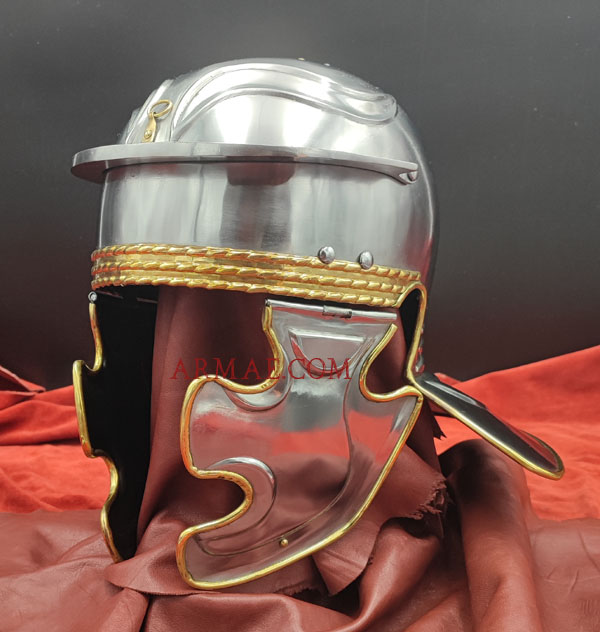 Description
This reproduction is another version of the Kupka river helmet, so named imperial gallic C helmet. It differs from the HL113 reproduction, for it has flatter and slightly bigger cheekpieces, and a more decorated brass band on the front.

Iron with brass decorative brackets. Side to side 18cm, front to back 22cm.
×
All the helmets - unless otherwise specified - come without internal padding.