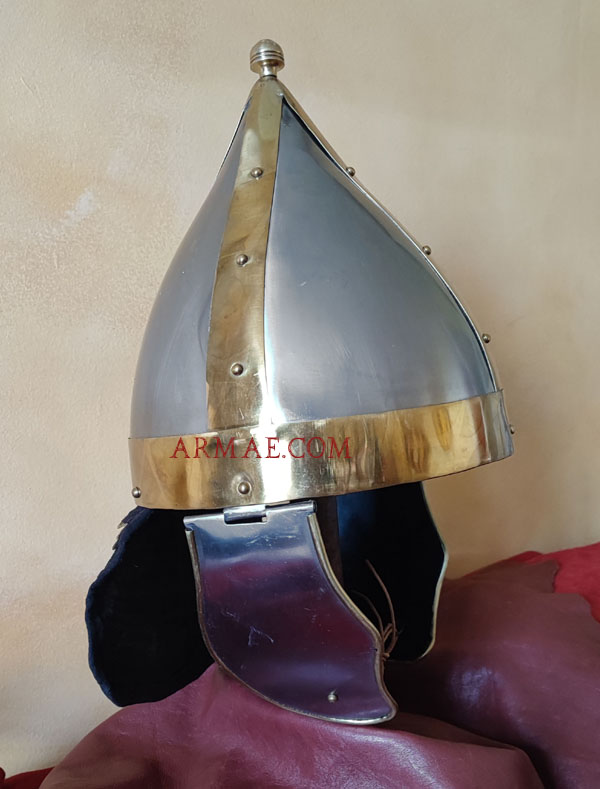 Description
This piece is made after the archers to be seen on Trajanus' column in Roma. The scales are made of brass, stitched on a leather neck guard.

Made of iron, with brass fittings. 2cm brass scales. 23 cm wide, 22,5cm long.
×
All the helmets - unless otherwise specified - come without internal padding.