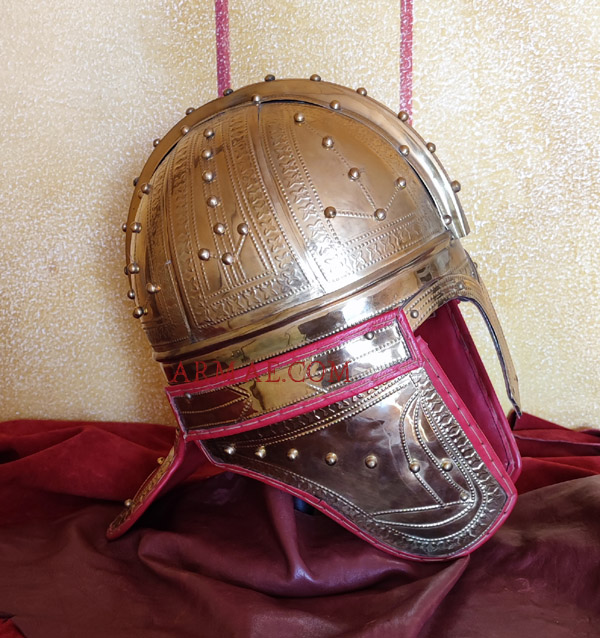 Description
Found in Holland and to be seen in the Rijksmuseum van Oudheden, this silver plated and gilded helmet certainly belonged to a high ranking cavalry officer. Found with a coin, it is dated 319 AD.

Our copy is made of iron, with embossed brass plates. Inner red leather trimming. Inner dimensions : 22cm long, 19cm wide. Length of the cheekguards 17cm. Length of the nose guard 10cm.
×
All the helmets - unless otherwise specified - come without internal padding.