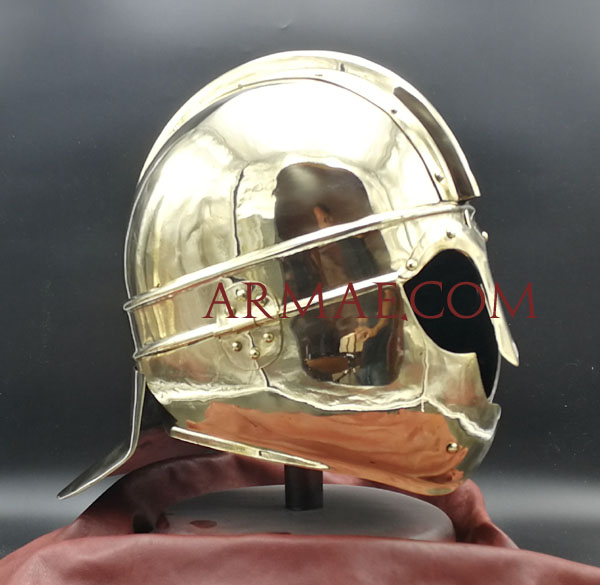 Description
This iron helmet comes from a founding in the Balkans, therefore its name. It may be dated from the late 3d cent to the 4th one. With its articulated neckguard and cheekguards, it is the first helmet announcing the mass produced ones of tha late roman empire.

As two identical Balkan helmets were found, it was probably already mass produced in roman fabricae. It is is most probably an heavy infantry helmet.

Weigth 2,1kg, inner dimensions 19cmx21cm. Without inner liner. This one is in plain brass.
×
All the helmets - unless otherwise specified - come without internal padding.