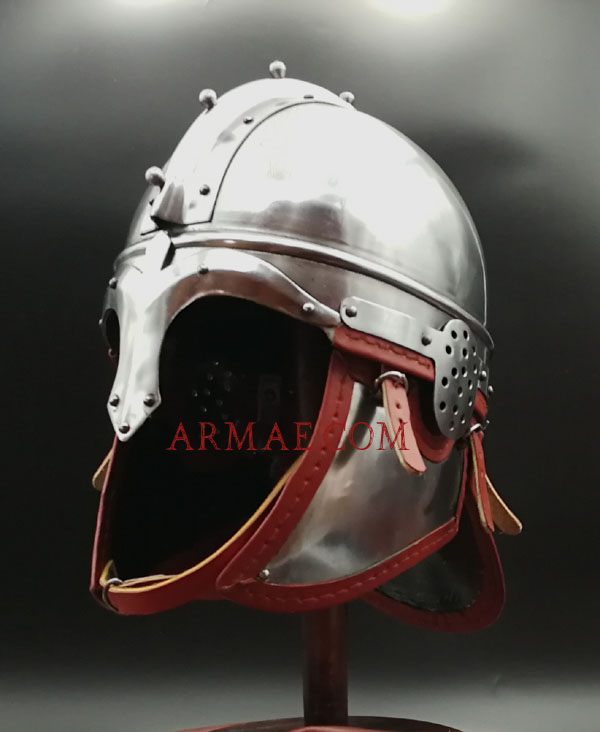 Description
This helmet is made after the find of Koblenz, in Germany (our HL148 reproduction), which was totally covered with brass plates. This one is a plain iron helmet, whose shape and earguards are the same than the Koblenz helmet. It is a credible helmet to wear for a late roman empire reenactor who is looking for a less fancy piece than the Koblenz one.

Iron helmet, red leather edges. 2,1kg. Width 18cm, length 22cm.
×
All the helmets - unless otherwise specified - come without internal padding.