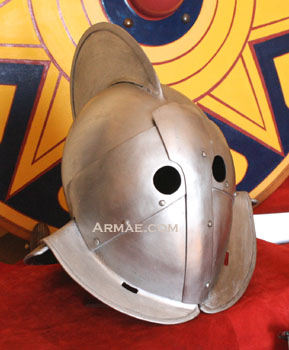 Description
The secutor has the same weapons than the murmillo, except for the helmet, made to let the retiarius' net glide. He only fights against retiariuses.

End of the first cent helmet.

Made of tinned steel. 35cm high, 30cm deep and 35cm wide. Steel 1.5mm thick. Need to be padded to be worn.
×
All the helmets - unless otherwise specified - come without internal padding.