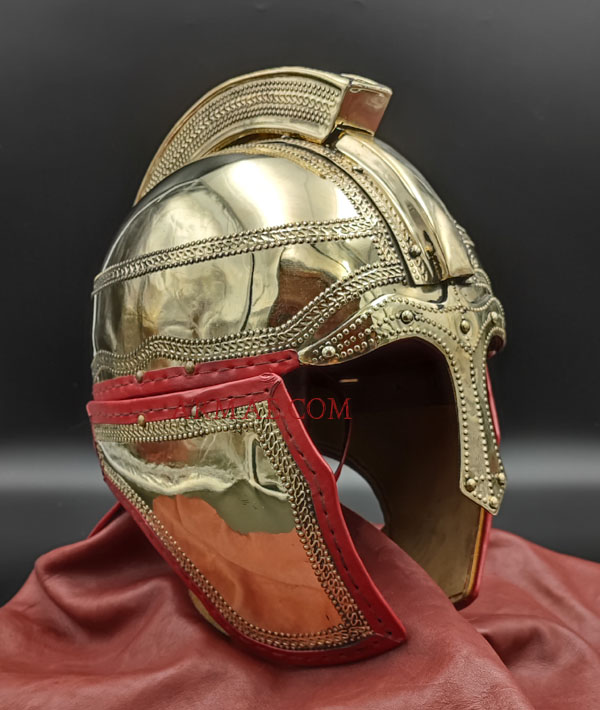 Description
The reoman helmet this reproduction comes from was found in Koblenz, and is to be seen in the Augsburg museum - therefor its name. It is a 4th or 5th century helmet. It was made of iron, covered in gilded silver embossed plates.

Our reproduction crest holder is removable. It is fixed in two holes in helmet ridge with two hook. The crest is designed to be made with feathers. The helmet has an inner leather padding.

Weigtn 3,2kg. Inner dimensions : 18cm wide, 22cm long.
×
All the helmets - unless otherwise specified - come without internal padding.