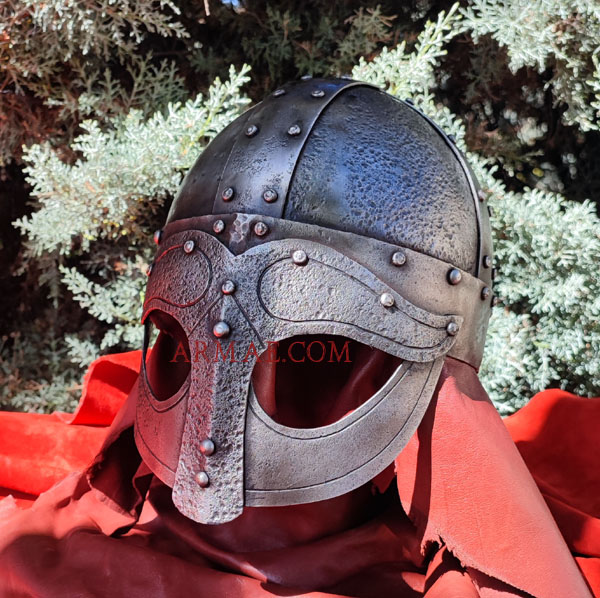 Description
This is an antiqued version of the famous viking helmet with a full eye protection, shaping big googles. It will be a nice piece for collectibles, or for LARP.

Made of iron, 19cm wide and 22cm long, 2,2kg.
×
All the helmets - unless otherwise specified - come without internal padding.