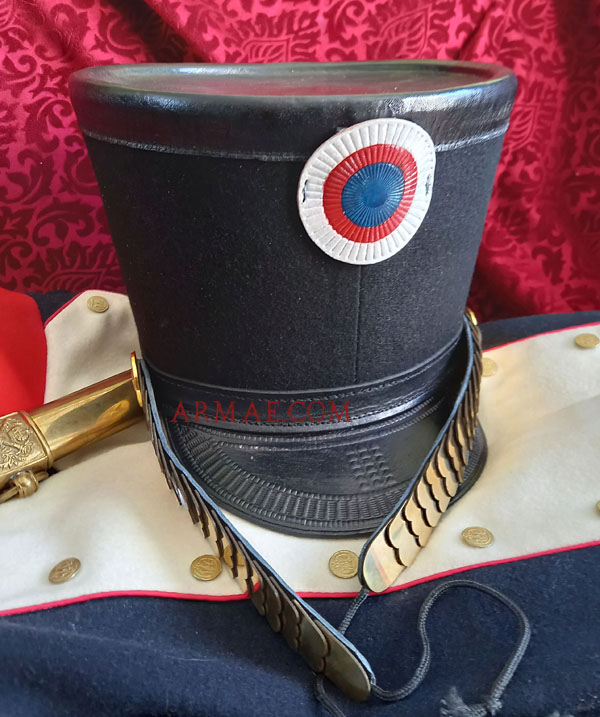 Description
This is a typical napoleonic shako, around 1810. It is made of felt and leather, with a leather blue-white-red cocard. Under the cocard is a leather piece, used to place the bottom of either a pompom or a plume.

Chin straps are made of brass scale fixed on leather. The two rosettes on the sides are fusilier ones. This is a raw hat, to be completed with the regimental plate, hooks for the raquette and cordon, colored ribbons, and so on.

An excellent basis at an excellent price. Size 58/89. 19cm high, 25,5cm diameter at the top.