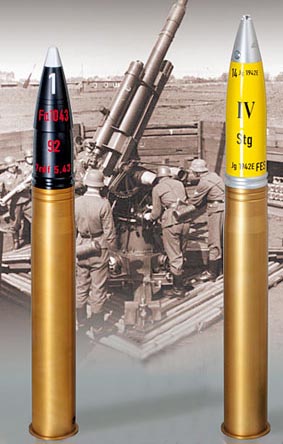 Description
All WWII fans and reenactors know about the 88mm German gun. Designed as an anti-aircraft gun, it was first used against armor and infantry in 1939. It then equipped the mighty Tiger tanks.

This black shell is the armor piercing one, and his an accurate copy of the original one : 9,5kg, 87cm long. Its head was painted white from 1943 on, to easy night use.

The marks and numbers on the shell are made after the original ones.
×
Our WWII replicas are intended for decoration an reenactment only. Triggers and breeches may be operated, but the replica cannot be modified in any way for firing. Please remember that, even if the replicas are only decorative, they are looking like real weapons, which will lead people seing them, especially security forces, to react accordingly.