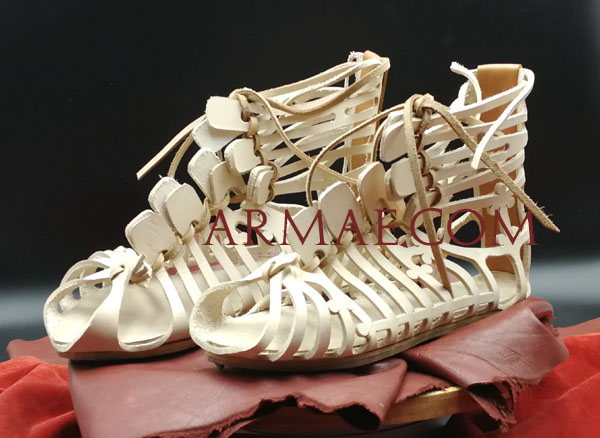 Description
The caligae is the tradionnal roman soldier shoe, used until the second cent, and after that in hot countries.

Made after foundings of Castelford (UK) and Valkenburg (Holland).

Made of one piece of leather, cut to form the typical straps, and sewed on a thick sole, it comes with its hobnails. Made of vegetal tanned leather (to be oiled to be kept soft and healthy). Size 42/43.

This model may be made on measuremen. Please get in touch by e-mail in this case.