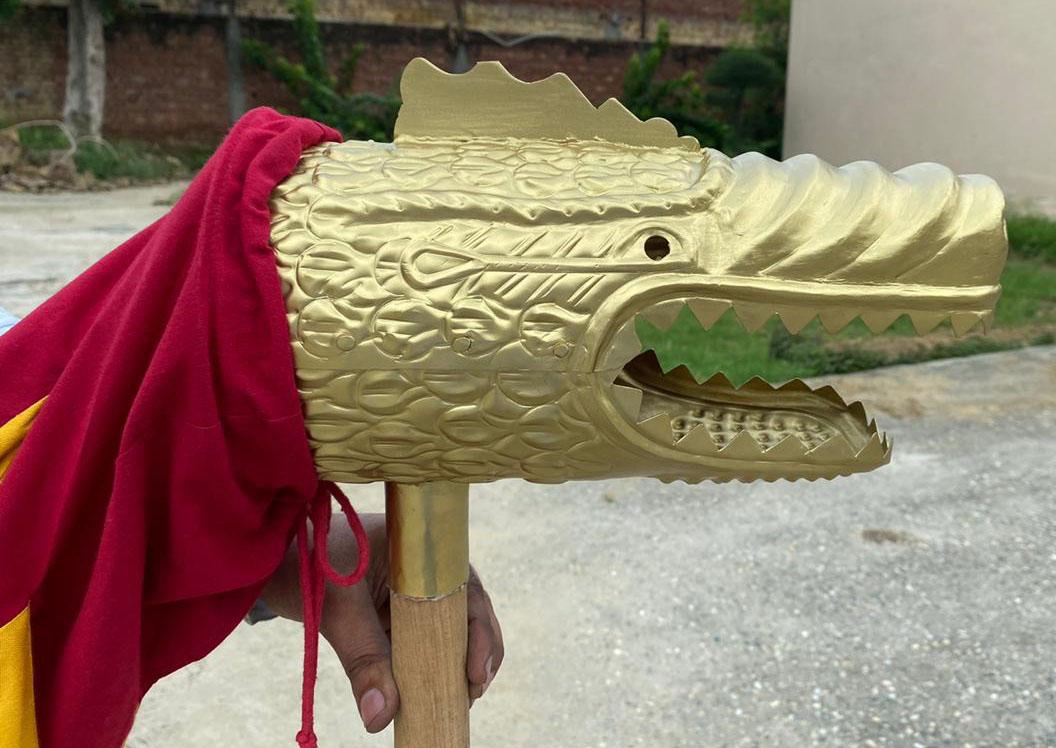 Description
The roman army met very early, along the danubian border, the sarmatian warriors. After many wars, they finally joined the roman army as auxiliaries.

Many military pieces were then incorporated in the roman military equipements, such as the draco banners, which equipped during the late roman empire many cavalry units. This is made of a metallic part, mostely a dragoon or wolf head, its maw wide open, followed by a long fabric sleeve.

Our copy is made after the Niederbieber one (3d cent).

Head made of 0,8mm embossed brass. Head's length 32,5cm, width 16,5cm, heigth 19cm (peak included). Total length, including the cotton fabric sleeve 249cm. Total weigth 1kg. Comes without pole.