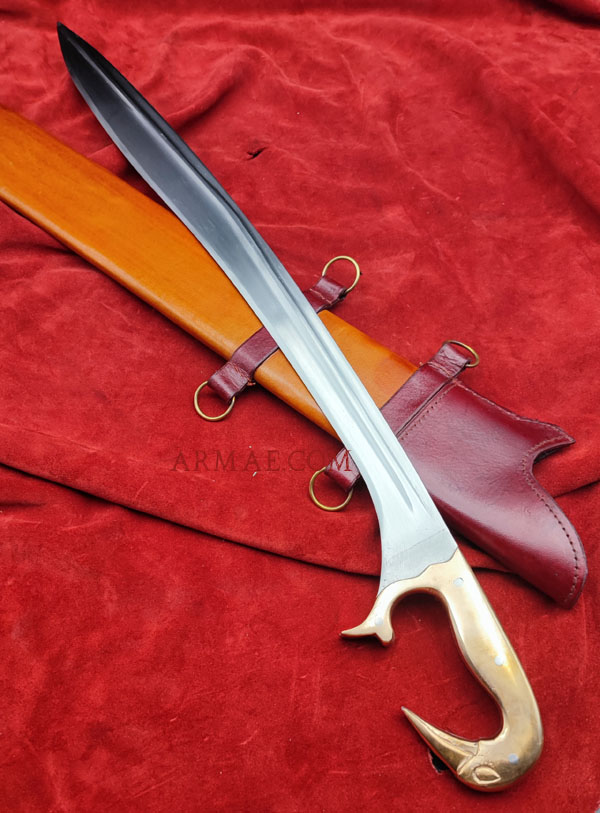 Description
Based on a kopis found in Corfu and now to be seen in the Archaeological Museum at Athens, this reproduction has a blade that is both classical and elegant in its form, yet hard-hitting and capable of powerful chops and cuts.

The blade is hand-forged from C60 high carbon steel with a long ridge along the spine to stiffen it. the hilt is made of two grip scales of solid brass, which are steel-riveted directly to the thick tang.

Comes with a Greek-type scabbard made of wood, covered in stitched leather. Brass hanging rings allow to wear it at an angle or vertical.

Weight 972g. Length 68cm (blade 58cm). The handgrip is only 7,5cm long.
×
All these weapons have steel or bronze blades, but are not intended for fencing, unless otherwise specified.