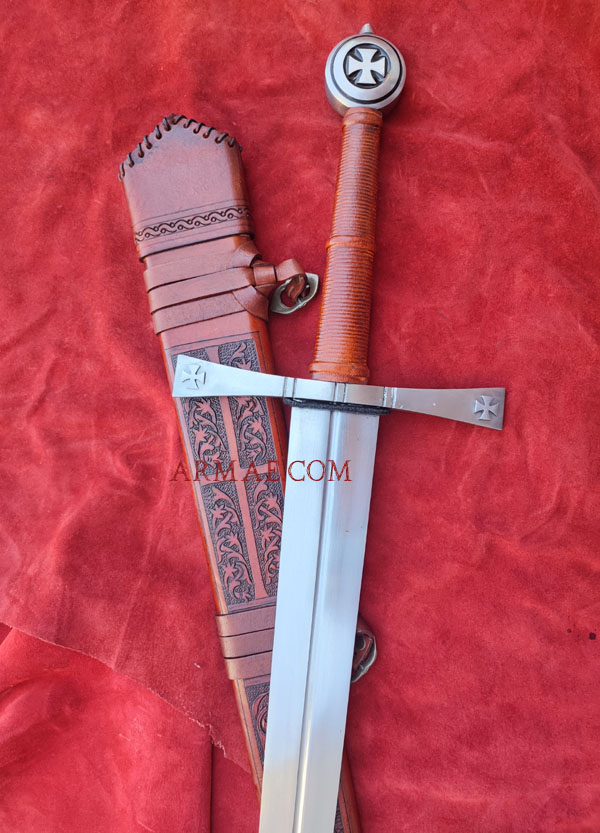 Description
This two handed sword is made after the Grünwald one. Date from the late 15th century, it bears the Teutonic knoghts cross on the hilt and the pommel, and is protected by a floral decorated sheath.

Made of steel. Grip covered in leather. Scabbard made of wood, covered by decorated leather. Length 115cm, blade 90cm (width of the blade at its beginning 5,7cm). Weight 1670g. Balance 11cm after blade's beginning.
×
All these weapons have steel blades, but are not intended for fencing, unless otherwise specified.