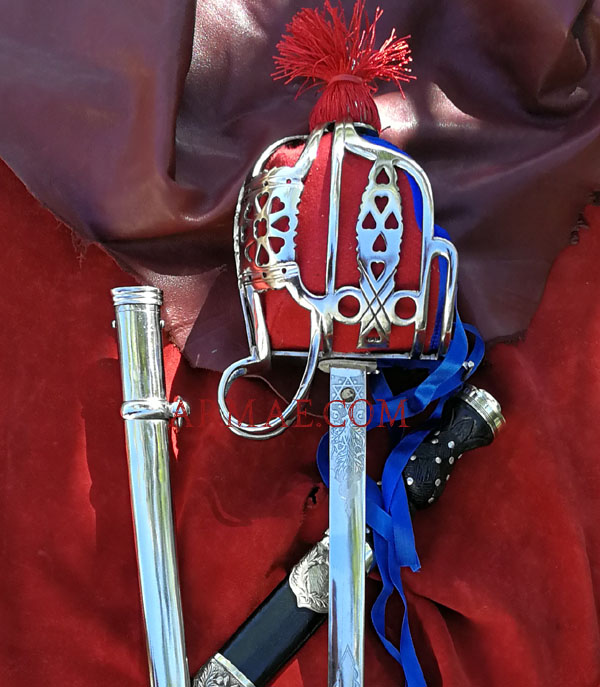 Description
This 1828 pattern sword was issued to the officers of Scottish Highland Regiments such as the famous Gordon Highlanders. It saw service during the whole 19th cent, and was still used during WWI.

The basket is made of brass, nickel covered. It features a red cloth liner, a brown leather grip and a red pommel tassel. The etched blade is made of AISI1065 High Carbon Steel, and is forged and tempered. It is housed in a steel scabbard.

Total length 98cm, blade 80cm. Weight 1400g.
×
All these weapons have steel blades, but are not intended for fencing, unless otherwise specified.