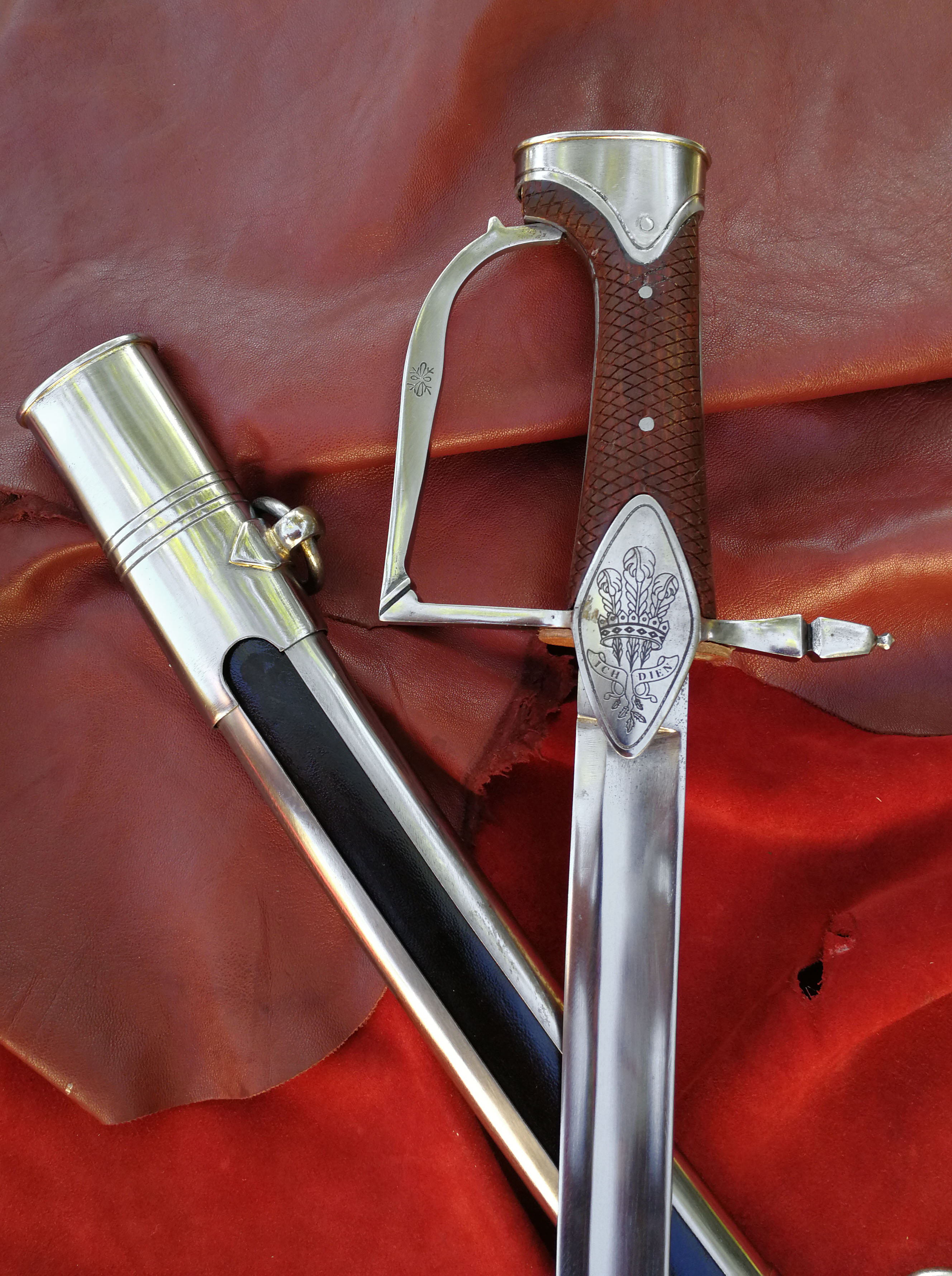 Description
This beautiful sword is a reproduction of a Princess of Wales 30th Light Dragoon Regiment officer's one, dated from 1794-1796. The origin of this design is unknown, but it was commonly issued to the british light cavalry. Whatever it comes from, it is a very comfortable sword to handle, quick and swift due to its light weigth.

At this time, the officers were free to decorate their weapons as they wished. The Guard of the blade shows ''OR Princess of Wales's Light Dragoons XXX'' and the reverse side bears the cypher of the Princess of Wales with the motto ''Ich Dien'' - which means ''I serve''. The scabbard is a wooden one, covered in leather, inserted in a steel one. The frip is made of carved wood. The blade is made of tempered high carbon steel.

Total length 100cm, blade 86cm. Weight 1050g.
×
These swords and sabers are high quality copies. Blades are made of forged and tempered steel. They might not be used for fencing, though.